Cervical screening programme changes from 1 November
November 8th, 2019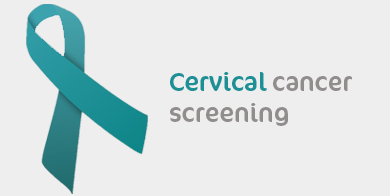 From this month (November 2019), the cervical screening age will move from 20 to 25 years of age – research shows there is little benefit to screening before the age of 25, and there is in fact a risk of over-treating cervical abnormalities that would likely resolve themselves without treatment.
Cervical cancer is rare in under-25-year-olds, and research shows screening does little to reduce the incidence of cervical cancer in this age-group. The introduction of the HPV vaccine has offered young people another level of protection and seen a significant reduction in cervical abnormalities and genital warts in young people.
New Zealand's move away from screening 20-24 year-olds is in line with international guidelines, and many other OECD countries also do not begin screening until 25 years of age.
What you need to know:
From November 2019, the National Cervical Screening Programme will be for anyone with a cervix from the age of 25 to 69;
You can get your cervical screen (smear) test with your GP;
Once you have had your first screening test and as long as your results are normal, you will be recalled every three years. If you have had abnormal results you will be recalled after 6 – 12 months;
You will still need regular screening tests from the age of 25 even if you have had the HPV vaccine, as the vaccine does not protect you from all types of HPV;
If you have any unusual discharge, pain or bleeding at any age, you should talk to your Family Planning nurse or doctor or your regular health provider.
For more information about the National Cervical Screening Programme, visit https://www.timetoscreen.nz/cervical-screening/
Source: https://www.familyplanning.org.nz/news/2019/changes-to-cervical-screening-programme