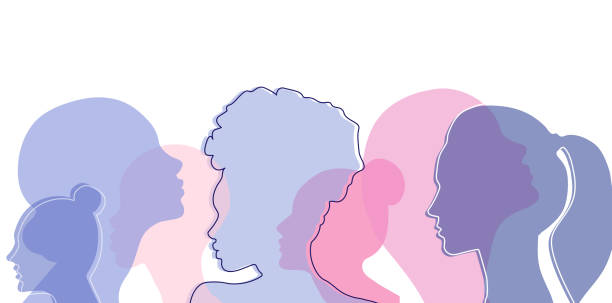 The Upper Hutt Women's Health Clinic: Your Partner in Women's Health
At the Upper Hutt Women's Health Clinic, we are proud to be a female-led healthcare facility dedicated to addressing the unique healthcare needs of women at every stage of life. From adolescence to pregnancy, motherhood, and beyond into menopause and post-menopause, our clinic offers specialised care and expertise in various areas, including gynaecological concerns, family planning, hormonal health, and reproductive wellness.
Our team comprises highly skilled and compassionate clinicians who are committed to providing women with comprehensive, personalised care. All our clinicians are highly qualified, having completed their Post-Graduate Certificate in Women's Health through the University of Otago.
This specialised training ensures that they have the in-depth knowledge and skills necessary to offer the highest quality of care to our patients.
We offer a wide array of specialised services tailored to women's health, including routine check-ups, screenings, prenatal care, contraception counselling, menstrual health management, and menopausal support. Additionally, our clinicians are proficient in performing various procedures, including but not limited to Mirena and Jadelle contraceptive device insertions/removals, pessary reviews, and community investigations to address your specific concerns.
Our primary focus is on empowering and promoting holistic well-being. The Upper Hutt Women's Health Clinic is dedicated to supporting women throughout their life journey, promoting optimal health, and ensuring their well-being. Our clinicians are passionate about delivering high-quality, holistic care that caters to women's unique healthcare needs.
Whether you come to us through a referral from a medical practitioner or as a direct self-referral, we are here to provide you with exceptional care. Depending on your circumstances, you may be eligible for fully-funded, cost-free procedures or partially subsidised procedures. Please don't hesitate to inquire when you contact us via phone or email.
Discover the difference in women's healthcare with the Upper Hutt Women's Health Clinic.
Pricing
Consultation for Women's Health Clinic
15 minutes
$150 + $20 consumables pack
This includes consultations for contraception, pelvic pain, abnormal bleeding, sexual health, pre pregnancy, PCOS/endometriosis, lichen sclerosis, vaginal prolapses, reoccurring UTIs, vaginal discharge, breast concerns, Mirena/Jadelle pre-consult, pessary change.
Consultation for Menopause
First appointment – 30 minutes
$300
Follow up consultation
$150
IUD/Mirena Appointments
Insert – 30 minutes
$320*
Removal – 15 minutes
$180*
Removal and insert – 30 minutes
$320*
* Includes consumables pack. Not including pre-consult cost
Pippelle
For abnormal bleeding
30 minute appointment
$370*
* Includes pipelle charge and consumables pack
Jadelle
Insert – 30 minutes
$320*
Removal – 15 minutes
$320*
Removal and insert – 30 minutes
$320*
* Includes consumables pack. Not including pre-consult cost
Notice of cancellation or change of appointment
Time is a precious commodity, so when you book an appointment with us we reserve this time especially for you. When an appointment is not kept, or cancelled at short notice, we are unable to offer this appointment to someone else. If you are unable to attend your appointment, or it is no longer required, please advise us.
We require a minimum of 48 hours' notice of cancellation or change of your appointment. Failure to provide this will occur a late cancellation (less than 48 hours' notice) or failure to attend fee of 50% of the booked appointment price.