The Importance of Water Safety in NZ This Summer
October 17th, 2023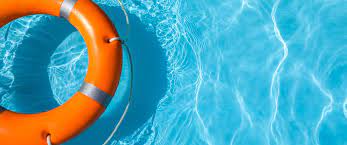 Summer in New Zealand is a time of sun, surf, and smiles. With pristine beaches and inviting waters, it's easy to see why water activities are a popular way to beat the heat. However, while splashing in the waves or relaxing by the pool, it's crucial to remember that water safety should be a top priority.
First and foremost, the power of the ocean and rivers should never be underestimated. Rip currents, in particular, can pose a serious threat, even to strong swimmers. Always swim at patrolled beaches, follow the advice of lifeguards, and be cautious of changing conditions.
Families, in particular, need to be vigilant around water. Drowning is a leading cause of accidental death in children, and constant supervision is essential. Keep life jackets on hand for kids, even if they're confident swimmers, and teach them basic water safety rules.
For everyone, staying hydrated is key. The summer sun can be intense, and dehydration can happen quickly. Always have plenty of water on hand and encourage everyone to drink regularly, even if they don't feel thirsty.
Lastly, remember the sunblock! New Zealand's sun is harsh, and protecting your skin from harmful UV rays is essential. Apply sunscreen generously, wear a hat, and use sunglasses to shield your eyes.
This summer, let's enjoy all that the beautiful New Zealand waters have to offer while keeping safety in mind. By following these simple guidelines, we can ensure a happy, healthy, and safe summer for all.