Where should I go for help?
June 21st, 2019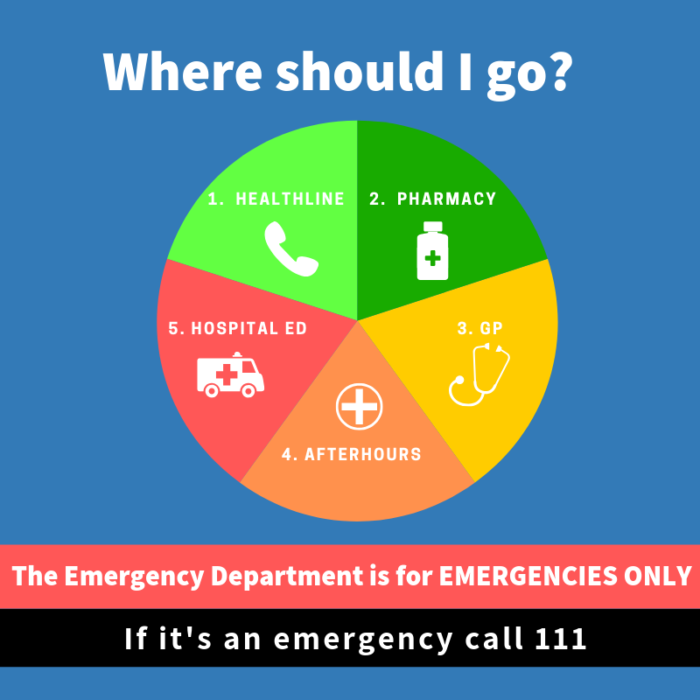 Are you often unsure who to contact first when you are sick? Your local district health board has developed the picture above to help.
If you or someone you love is unwell your first port of call should be Healthline. You can call Healthline free on 0800 611 116 for advice and information from a trusted health professional. This service is available at no cost, 24 hours a day, 7 days a week. For children, PlunketLine is a toll-free parent helpline and advice service available to all families, whānau and caregivers 24 hours a day, seven days a week. Call 0800 933 922 for parenting help.  Calls are free from cell phones.
You can also speak to your local pharmacist. In addition to stocking a wide range of quality natural health products and over the counter medications, your local pharmacist has the expertise to offer a range of health services. Your pharmacist is available to discuss health conditions and medicines, provide advice on products and help you get the most from your medicines.
Your GP is available when your illness persists or for issues that Healthline or your local pharmacist can't assist with.
Our after hours service is for urgent medical problems and accidents which are too urgent to wait for an appointment with your GP.
Emergency Departments are for conditions that can only be treated at hospitals. Patients in most urgent need are given priority treatment with those whose need is less urgent often having to wait a long time. The Emergency Department triage nurse may suggest that you see your regular GP or an after-hours doctor if you do not require emergency treatment.
In an emergency always dial 111 for help