Clinical trials are a key research tool for advancing medical knowledge and patient care.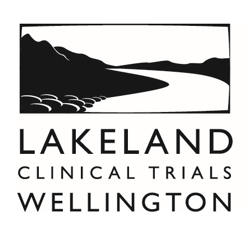 A clinical trial involves research using human volunteers (also called participants) that is intended to add to our medical knowledge. In a clinical trial participants receive specific interventions or treatment according to the research plan or protocol. This sets out in detail the process and design of the study, the treatment(s) to be used and the measurements that will be required.
All parties (investigators, study co-ordinators and pharmaceutical company employees) involved with the development and testing of the study medicine must follow the study protocol.
The people who volunteer to be studied during these trials are advised beforehand of possible risks.
Current Clinical Trials
Covid-19 Vaccine Research Study
Lakeland Clinical Trials Wellington located at the Upper Hutt Health center are looking for unvaccinated volunteers to take part in a Covid-19 Vaccine Research study.
This study is investigating a potential new vaccine for Covid-19 and will compare this with the already widely approved AstraZeneca vaccine, which is a being used in many countries across the world.
To take part you must:
● Have not yet been vaccinated against Covid-19
● Be aged 18 years old or older
● Be in generally good health or have medical conditions that are well managed.
You will be reimbursed for study related travel expenses.
You are not eligible to take part in this study if you have already received a Covid-19 vaccine.
For more information and to apply online visit our website here.